Landlord Conference at Stone Manor Hotel 29th June 2022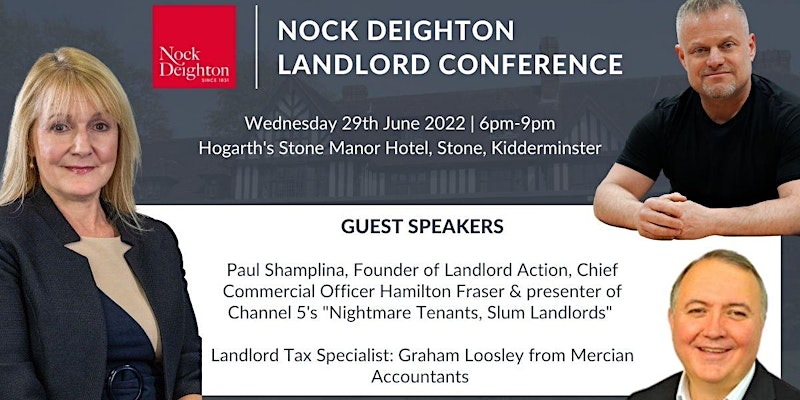 About this event
All Landlords & Property Investors are invited to our first 'Live' Conference in over 3 years!
Special Guest Speaker: Paul Shamplina, Founder of Landlord Action, Chief Commercial Officer Hamilton Fraser & presenter of Channel 5's "Nightmare Tenants, Slum Landlords" popular TV programme. Paul will be providing a legal update and covering the following topics:
Renters Reform Bill – the future of Section 21 and how it will affect the private rented sector.
Proposed changes to Minimum Energy Efficiency Standards
How to avoid "Nightmare Tenants"
Popular Tax Specialist: Graham Loosley from Mercian Accountants – how to minimise your rental property income tax bills
Market updates and future prospects from Nock Deighton's Property Specialists
Refreshments provided.
Funds raised from ticket sales will be donated to Computers For Schools.
Wed, 29 June 2022 18:00 – 21:00 BST